The Feast of St. Theodosia of Constantinople – the Day Constantinople Fell to the Turks
2 min read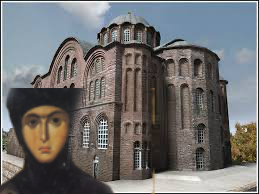 Nun and martyr. Born to a noble family, she was orphaned in her youth and eventually became a nun at Constantinople (modern Istanbul, Turkey) at the monastery of St. Anastasia. Above the Bronze Gates at Constantinople was a bronze icon of the Savior, which had been there for more than 400 years. In 730, the iconoclast Patriarch Anastasius ordered the icon removed
St. Theodosia led a group of nuns in defense of the icon of Christ when soldiers were sent to enforce the decrees of the Iconoclast emperors Leo Ill the Isaurian and Constantine V. Theodosia and twelve other nuns were arrested and tortured; Theodosia died of her grievous injuries while in prison. Following the Triumph of Orthodoxy over iconoclasm, she was recognized as a martyr and saint, and her body was kept and venerated in the church of Hagia Euphemia en to Petrio, in the quarter named Dexiokratianai, named after the houses owned here by one Dexiokrates.  It corresponds to the modern neighborhood of Ayakapı, along the Golden Horn. After the beginning of the fourteenth century, the church was named after her. It corresponds to the mosque of Gül. Also, a gate in the sea walls of Constantinople, the Gate of Hagia Theodosia (Turkish: Ayakapı) was named after her church.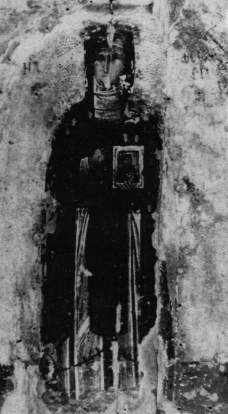 Hagia Theodosia became one among the most venerated saints in Constantinople, being invoked particularly by the infirm. The fame of the saint was increased by the recovery of a deaf-mute in 1306.
Constantinople was overthrown as the feast of St. Theodosia was being celebrated. Her Church is today a mosque called "Gul Camii" meaning the "Mosque of Roses" because her Church was adorned with roses for her feast on the day Constantinople fell.