While this Soul Serves the Lord, Demons Cannot Prevail Over it.
2 min read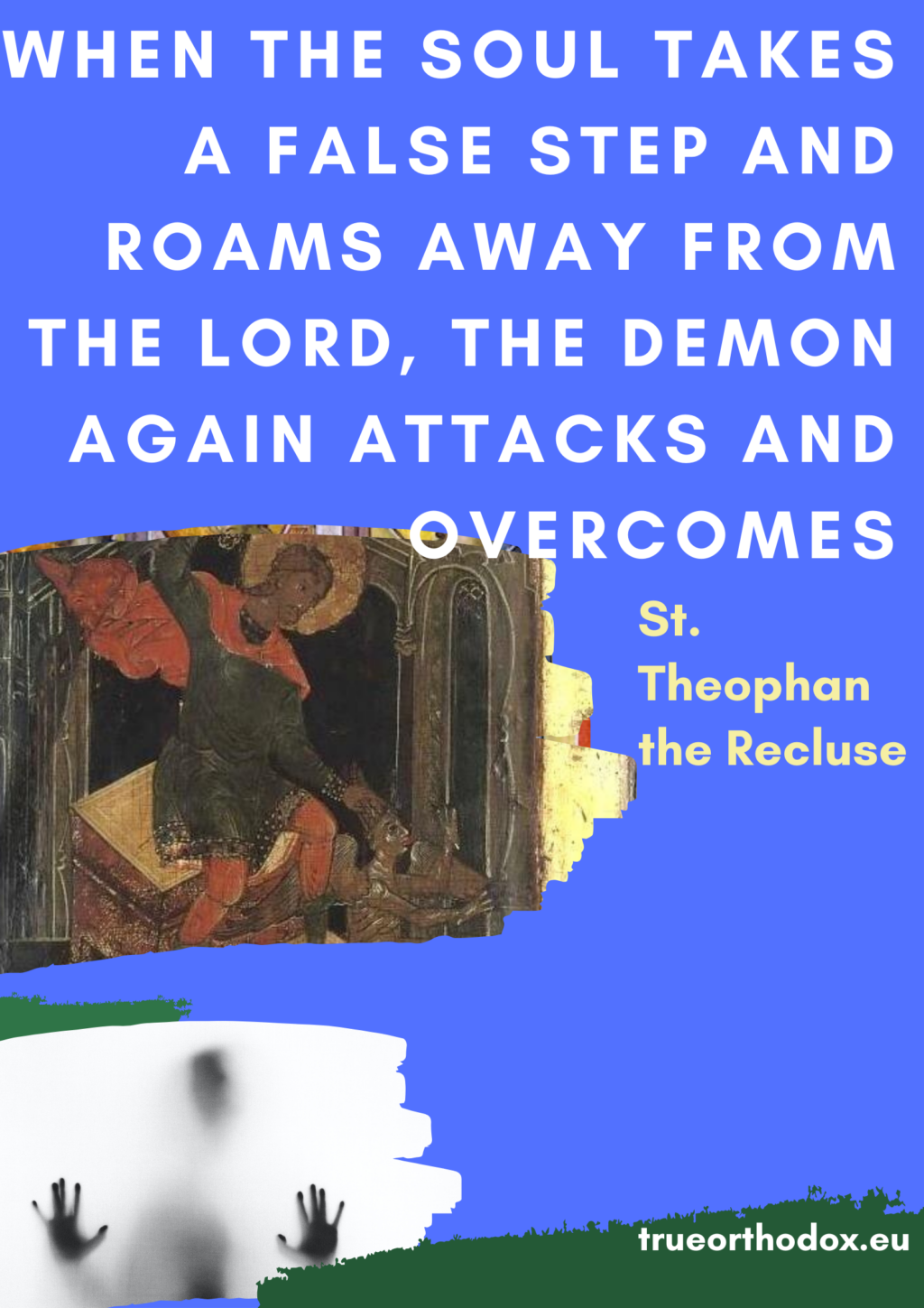 By
St. Theophan the Recluse
[I Thess. 2:9-14; Luke 11:14-23] When a strong man armed keepeth his palace, his goods are in peace: But when a stronger than he shall come upon him, and overcome him, he taketh from him all his armor wherein he trusted, and divideth his spoils. This allegory explains how demonic power over souls is destroyed by the Lord. While a soul is in sin, its evil spirit possesses it, although it may not always clearly show it. The evil spirit is stronger than the soul; this is why it does not fear an uprising on the soul's part, rules over and tyrannizes it without resistance. But when the Lord comes to a soul, attracted by faith and repentance, He tears apart all of satan's bonds, casts out the demon, and deprives it of all power over this person's soul. And while this soul serves the Lord, demons cannot prevail over it, for the soul is strong through the Lord, stronger than they. When the soul takes a false step and roams away from the Lord, the demon again attacks and overcomes, and for the soul, the poor thing, the last state is worse than before. This is a universal, invisible order of phenomena in the spiritual world. If only the eyes of our mind would open, we would see a worldwide battle of spirits with souls: first one side, then the other side overcomes, depending upon whether the soul communicates with the Lord through faith, repentance, and zeal for good deeds, or falls back from Him through carelessness, lack of concern and coolness toward good.
🇷🇺 Святитель Феофан Затворник
(1 Фес. 2, 9-14; Лк. 11, 14-23). "Когда сильный с оружием охраняет свой дом, тогда в безопасности его имение; когда же сильнейший его нападет на него и победит его, тогда возьмет все оружие его, на которое он надеялся, и разделит похищенное у него". Это иносказание объясняет, как Господом разоряется власть бесовская над душами. Пока душа в грехе, ею владеет свой дух злой, хоть не всегда явно показывает то. Он сильнее души, потому и не боится восстания с ее стороны, властвует и тиранствует над нею без сопротивления. Но когда Господь приходит в душу, привлеченный верою и покаянием, тогда разрывает все узы сатанинские, изгоняет беса и лишает его всякой власти над душею такого. И пока работает душа та Господу, бесы не могут возобладать над нею, ибо она сильна Господом, сильнее их. Когда же душа оплошает и отшатнется от Господа, бес опять нападает и одолевает, и бывает ей, бедной, хуже, чем прежде. Это всеобщий невидимый порядок явлений в духовном мире. Если б у нас открылись умные очи, мы увидели бы всемирную брань духов с душами: побеждает то одна, то другая сторона, смотря по тому, общаются ли души с Господом верою, покаянием и ревнованием о добрых делах или отстают от Него нерадением, беспечностью и охлаждением к добру.