Not Even Safe in the Mountains.
2 min read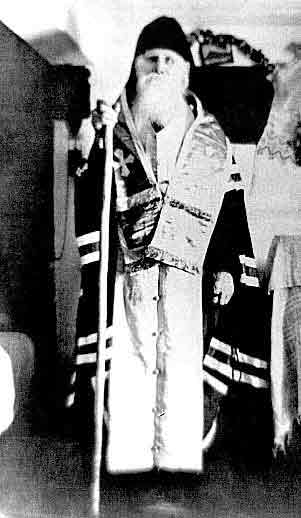 Source: catacombhistory.blogspot.com
From the life of Vladyka Peter Ladygin:
After many years of suffering for the Faith, the holy bishop along with 25 members of the
confessing Church set off for central Asia. This was in 1944.
They prepared themselves to flee into the mountains: they bought seeds, and collected icons
and service books. At night they set out for the Chinese border, and for eight days traveled through
deserted places. They struck camp on a high plateau in the Tyan-Shan mountains of Kirgizia and built a skete with twelve cells and a church.
They lived according to the strictest rule of the skete of St. Andrew on Mount Athos, and slept only three hours in the twenty-four, praying without ceasing.
Seven years passed, during which nobody disturbed their isolation. But a spiritual son of Vladyka,
Fr. Misael suggested to Vladyka that they should go further into the mountains. Vladyka replied:
"No, I have to finish my life, but you must pass through the school of suffering." The monks were
expecting arrest every day.
On November 22, 1951, the feast of the Mother of God "The Quick-Hearer", the liturgy was served and all the monks received Holy Communion. Then they all saw an airplane in the sky. It spotted them.
Vladyka Peter was the first to be taken away. He was sent under house arrest to Vyatka province.
During his life, Bishop Peter united various groups of Catacomb Christians on the territory of Soviet
Russia. In his time he ordained many secret priests.
Vladyka Peter was blind for five years before his death. He reposed in complete isolation on February
6/19 (or June 2), 1957, at 3 o'clock in the morning, in the town of Glazov. He died sitting in a chair with his arms raised and his fingers in a blessing position.
He decreed in his will that he should be buried without a coffin, according to Athonite custom.
He was buried in the city cemetery. On the grave is a short inscription: "Here lies the servant of God
Peter". Catacomb believers who look after his grave witness that there have been cases of healing from illness after prayers at his grave.