Joseph the All-Comely and Purity
1 min read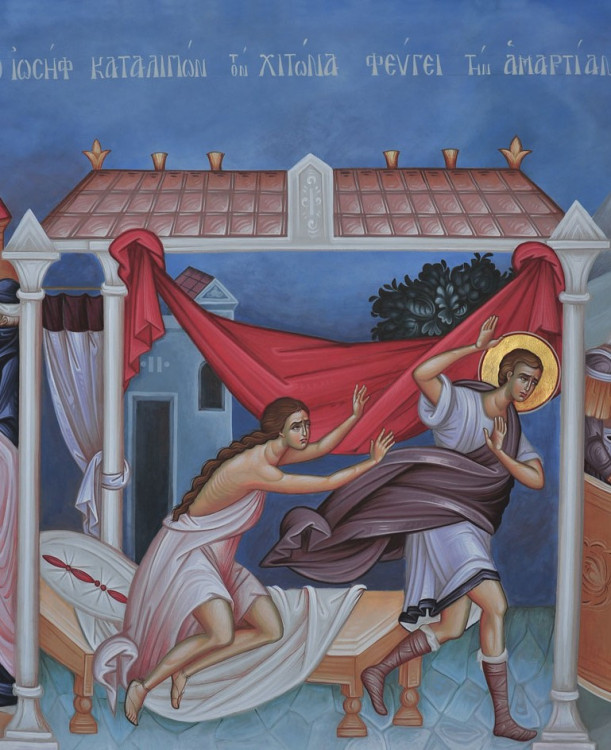 Genesis 39:12
And she caught him by his garment, saying, Lie with me: and he (Joseph) left his garment in her hand, and fled, and got him out.
Kontakion Tone 8:
Jacob lamented the loss of Joseph, /
but his righteous son was seated in a chariot and honored as a king. /
For he was not enslaved to the pleasures of Egypt, /
but he was glorified by God who sees the hearts of men //
and bestows on them a crown incorruptible.
Ikos: Let us now add our lamentation to the lamentation of Jacob,
and let us weep with him for Joseph, his wise and glorious son who
was enslaved in body but kept his soul free from bondage, and
became lord over all Egypt. For God grants unto his servants a crown
incorruptible.