How To Be More Confusing Better In Less Time – Woman "Bishop's" Husband Comes Out as Transgender
1 min read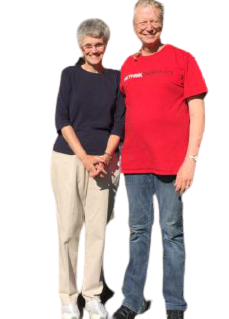 Recently, the spouse of "Bishop" Peggy Johnson of the United Methodists, Rev. Michael Johnson a "minister" also of the United Methodists publicly "came out" as a transgendered and is now changing his first name to Mary. 
"Bishop" Peggy used the opportunity to affirm the ministry of "a number of United Methodist pastors" she knows "who are either trans women, trans men, gender fluid, non-binary, or gender non-conforming." O happy day!!
Peggy's Minister husband/wife stated, that he decided he "would now live openly as Mary Johnson" and that "I would no longer pretend to be a cis-gender male, which I have never been, although I was seen and treated that way since my birth."
Michael/Mary says he may now wear dresses and other feminine clothing as part of shifting his "gender expression" to identify as a woman. Bishop Peggy Johnson recalls buying her "husband " "a pair of bright pink tights" and now describes him as female. Both Johnsons enthusiastically report Michael/Mary's having begun hormone replacement therapy by artificially receiving estrogen.