Our Holy Father Daniel the Stylite
2 min read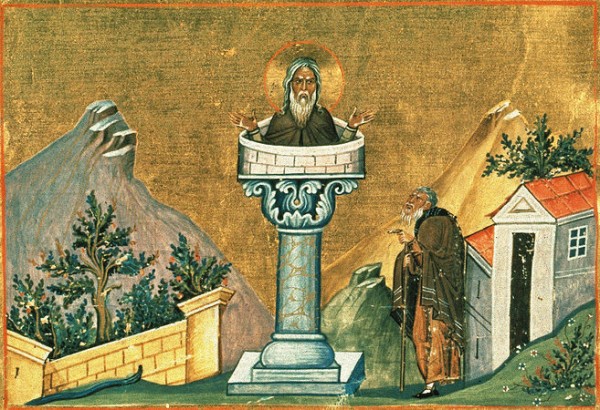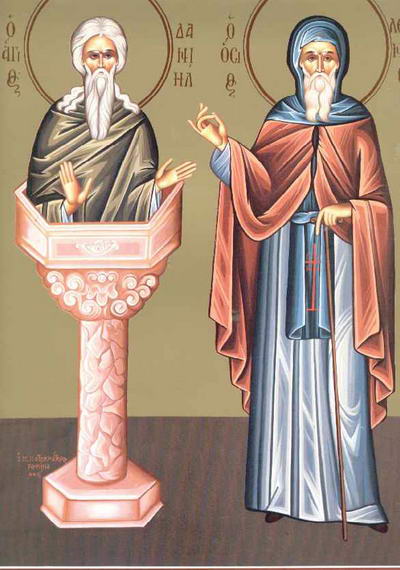 Saint Daniel the Stylite was born in the village of Bethara, near the city of Samosata in Mesopotamia. His mother Martha was childless for a long while and in her prayers she vowed that if she had a child, she would dedicate him to the Lord. Her prayers were heard, and Martha soon gave birth to a son, who was without a name until he was five years of age.
The boy's parents desired that since he was born through the good-will of God, he should also receive his name from God. They took their son to a monastery located nearby and approached the igumen. The igumen gave orders to take down one of the service books, and unrolled it at random. He found the Prophet Daniel (December 17) mentioned in it. Thus did the boy receive his name. The parents asked that he might remain at the monastery, but the igumen would not accept him, since he was still only a small boy. At twelve years of age, saying nothing to no one, the child left home for the monastery.
His parents were happy when they learned where their son was, and they went to the monastery. Seeing that he was still going about in his worldly clothes, they besought that the igumen should clothe him in the angelic garb. That Sunday the igumen fulfilled their request, but permitted them often to visit their son. The brethren of the monastery were astonished at the saint's ascetical efforts.
Once, St Simeon the Stylite (September 1), visited the monastery. He foretold to the young monk, that he too would undertake the feat of pillar-dwelling. St Daniel continued with his ascetic life in seclusion. When the place of a new exploit was revealed to him in a vision, he withdrew into the Thracian wilderness together with two disciples. They set up a pillar, upon which St Daniel dwelt for 33 years. People thronged to the pillar, the unfortunate and those who were sick, and all received help and healing from St Daniel. Byzantine emperors also sought the prayers of the holy ascetic. The most notable of the saint's predictions was about a great fire in Constantinople. St Daniel possessed also the gift of gracious words. He guided many onto the path of correcting their lives. The monk reposed in his eightieth year.
Troparion – Tone 1
You were a pillar of patient endurance,
having having imitated the forefathers, O Venerable One:
Job in suffering, and Joseph in temptations.
You lived like the bodiless ones while yet in the flesh, O Daniel, our Father.
Beseech Christ God that our souls may be saved.
Kontakion – Tone 8
You ascended your pillar like a brightly shining star, O blest One;
you illumined the world with your venerable deeds dispersing the darkness of error.
Therefore we pray you, Father Daniel,
now illumine the hearts of your servants with the never-setting light of wisdom.