When We Encounter False Brothers
2 min read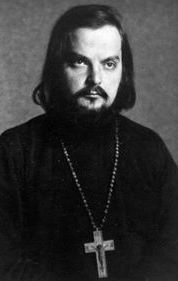 source: catacombhistory.blogspot.com
From the life of St. Sergius Mechev (†1941):
Fr. Sergius Mechev firmly adhered to his previous convictions and sought communion with some like-minded true Orthodox bishop. There were many of them, but all of them were either in distant exile or
in the camps. Once at the advice of his spiritual son, Fr. Sergius met with Bishop Manuel (Lemeshevsky), who allegedly rejected Sergianism. They spoke about church affairs in a sense consonant with the Orthodox position of Fr. Sergius.  

Fr. Sergius, in his desire to have an archpastoral veil, trusted him, revealed to him his soul, position and spoke concerning the illegal status of his catacomb community, about which his heart ached so much. However, soon Bishop Manuel was arrested. He then betrayed Fr. Sergius, by telling at the trial what was revealed to him in spirit as a bishop.

Later it turned out that Bishop Manuel was a convinced Sergianist, who recognized Metropolitan Sergius (Stragorodsky) and his unauthorized "church government".  

As the Sergianist Metropolitan John Snychev (†1995) later recalled about his teacher: "… thanks to Bishop Manuel, a crushing blow was dealt to the main forces of the schism … and the Josephite** movement began to rapidly fall."

**The Josephites were the catacomb followers of St. Joseph the Metropolitan of Petrograd.

As soon as Fr. Sergius found out that he was betrayed and that they were going to arrest him, he left the place where he lived, and for about a year wandered without being registered in the cities and villages, hiding with the true catacomb Orthodox Christians. He was advised to hide in Central Asia, but that meant breaking away, leaving his spiritual children – he could not do this and lived secretly here and there, constantly hiding and moving from place to place.