Synaxis of Archangel Gabriel
2 min read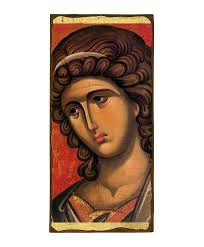 26 March/8 April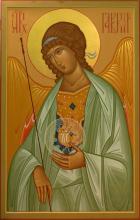 Archangel Gabriel was chosen by the Lord to announce to the Virgin Mary, and through her to all mankind, the great joy of the Incarnation of the Son of God. Therefore, on the day following the Annunciation, on which the Most-pure Virgin is glorified, we thank the Lord and honor His messenger, the Archangel Gabriel, who performed service in the mystery of our salvation.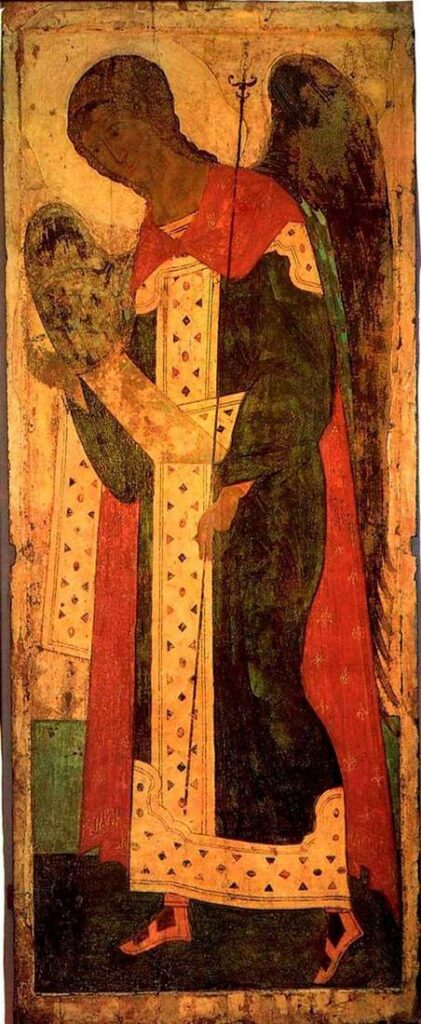 Archangel Gabriel is a servant of the Divine Almighty. During the time of the Old Testament, he announced to mankind the coming Incarnation of the Son of God. He inspired the Prophet Moses in his writing the Book of Genesis. He announced to the Prophet Daniel the coming fate of the Hebrew people (Daniel 8:16, 9:21-24). He appeared to the Holy Righteous Anna with the news that the Most-blessed Virgin Mary would be born of her. The Holy Archangel Gabriel was in constant attendance upon the young Holy Mary in the Temple of Jerusalem and thereafter protected her throughout her life on earth. He appeared to the priest Zechariah and foretold of the birth of the St. John the Baptist, Forerunner of the Lord. The Lord sent him to St. Joseph the Betrothed: He appeared to Joseph in a dream, and revealed to him the mystery of the Incarnation of the Son of God by the Most-holy Virgin Mary, warned him of Herod's intentions, and directed him to flee to Egypt with the Divine Infant and the Theotokos. According to Church Tradition, when, before His Passion, the Lord prayed to the point of sweating blood in the Garden of Gethsemane, the Archangel Gabriel was sent to Him from the Heavens. The name Gabriel means "Strength of God" (Luke 22:43).
From the Archangel Gabriel, the Myrrh-bearing Women heard the joyous news of Christ's Resurrection.
On this day, in remembrance of the Holy Archangel Gabriel's many apparitions and of his zeal in carrying out the will of God, the Orthodox Church confesses his intercession for Christians before the Lord and calls its children to run with faith and dedication in prayer to the great Archangel.
Source: stjohndc.org