St. John Bishop of the Goths – May 19
1 min read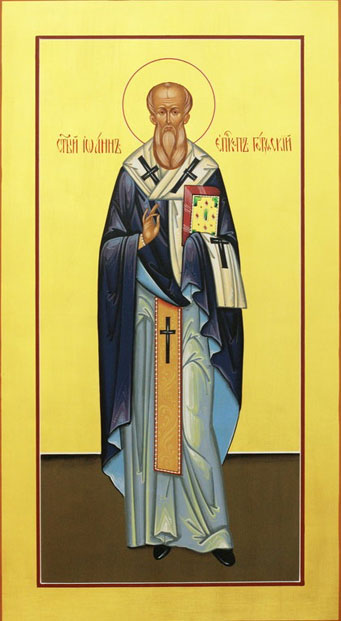 Saint John, Bishop of the Goths, lived during the eighth century. The future saint was born in answer to the fervent prayer of his parents. From an early age, he lived a life of asceticism.
The saint made a pilgrimage to Jerusalem, and spent three years visiting all the holy places. Then he returned to his native country. At that time the emperor Constantine Copronymos the Iconoclast (741-775) banished the Gothic bishop, and the Goths fervently entreated Saint John to become their bishop.
Saint John went to Georgia, which was isolated from the Iconoclast heresy. There he was ordained. Upon his return to the Goths he was soon compelled to depart from them. Hidden away from the pursuing Khazars, he settled at Amastridia, where he dwelt for four years.
Hearing about the death of the Khazar kagan (ruler), the saint said, "After forty days I shall go to be judged with him before Christ the Savior." Indeed, the saint died forty days later. This took place when he returned to his people, in the year 790.
The saint's body was conveyed to the Parthenit monastery in the Crimea, at the foot of Mount Ayu-Dag, where the saint once lived in the large church he built in honor of the holy Apostles Peter and Paul.
Saint John, Bishop of the Goths, is also celebrated on June 26.
---