Sermon on Theophany
2 min read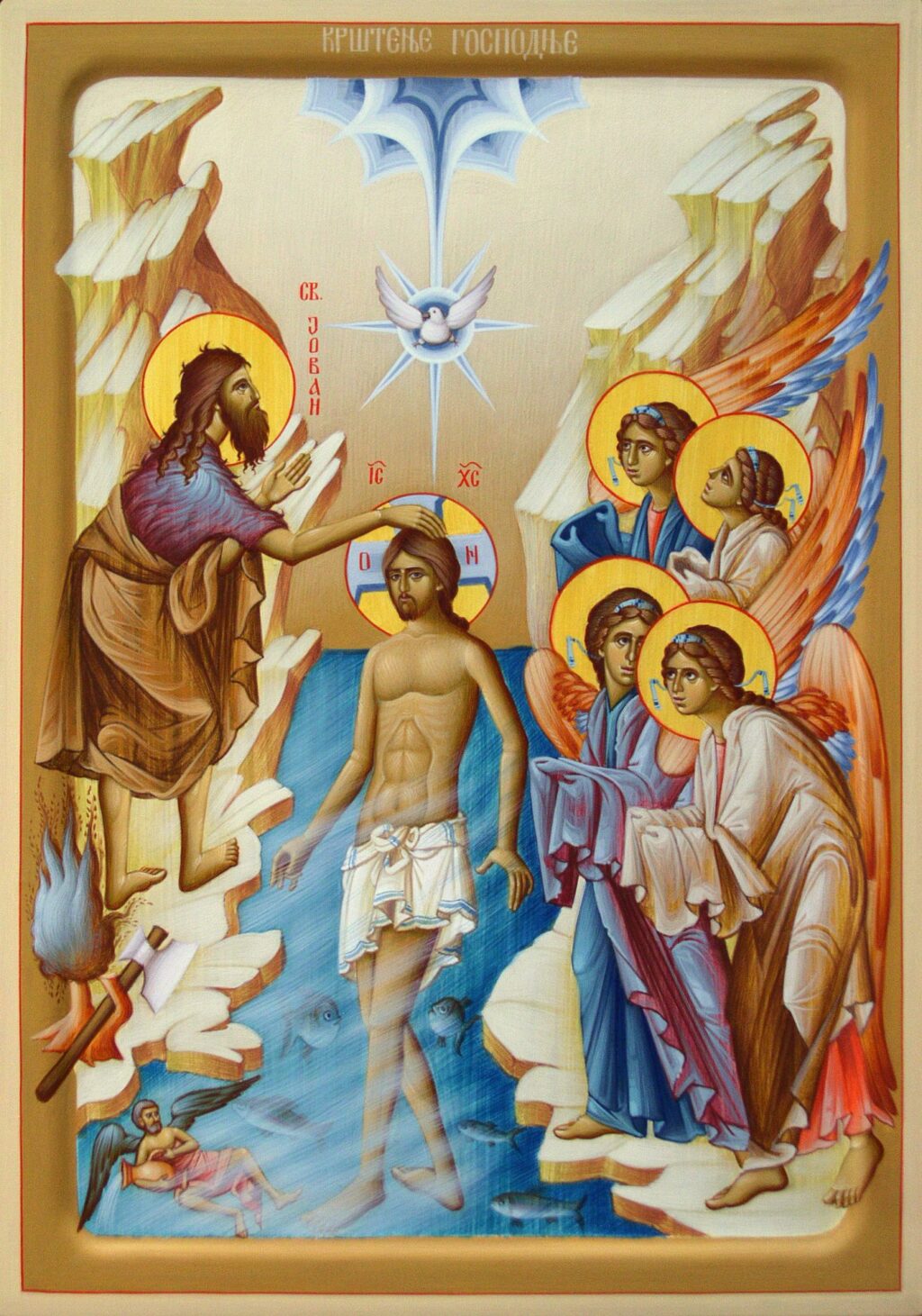 Archbishop Andrew (Rymarenko)
Have you noticed, brothers and sisters, how the Holy Church continually connects our life
with events from the life of Christ? During the days of Christmas, while worshipping at the
manger of Christ, we received the "spirit of adoption" On the day of the Lord's Circumcision,
we gave our heart to Christ and began our spiritual New Year. And here, for these past days,
the Holy Church has been calling us to the shores of the Jordan, and today, on the day of the
Baptism of the Lord, she reveals to us a great mystery — the Manifestation of God.
Placed before us is the purpose of our whole life, and this is Communion with God. And we
are given Grace, divine help for this kind of life. This help, this Grace comes to us from the
One God worshipped in Trinity, Who is revealed to us in today's Gospel reading. And as
material proof, as a symbol of this Grace, we are given this Baptismal water, the blessing of
which we will now perform. It is tangible. So often, through something tangible the Holy
Church unites us with the intangible, with the Grace of God.
Be attentive to what the Holy Church says to us today through the Apostle's reading: "For the
grace of God that bringeth salvation hath appeared to all men, teaching us that, denying
ungodliness and worldly lusts, we should live soberly, righteously, and godly, in this present
world; looking for that blessed hope, and the glorious appearing of the great God and our
Savior Jesus Christ" (Titus 2:11-13).
Today we are given not only knowledge, but also renewal. While present at our church
service, perhaps we haven't heard everything or understood everything; but at the same time,
just as it happens in God's world, when you walk out — it is spring and there is the breath of
a kind of mysterious power. Maybe this is incomprehensible to us, intangible. But today, for
all of those who were expecting this power of Grace, it must visit us and prepare us for our
future way of life which will be bound up with our will.
Therefore, following these days begins the week after Baptism, where it will be said: "Repent:
for the Kingdom of Heaven is at hand!" (Mt. 4:17). And so begins a whole academy, the great
Lenten Triodion 1 which will reveal to us the laws of life and the laws of our heart which we
need so much. It may happen that even this year we will join our fathers and forefathers who
are already in eternal life. For this reason, let us strive to fill our hearts with everything the
Holy Church now gives us.
Source: The One Thing Needful, Abp Andrei (Rymarenko), St John of Kronstadt Press
1 Lenten Triodion — a liturgical book which contains the cycle of services for Great Lent and the four
weeks that precede it, dealing especially with the Passion of Jesus Christ.