Prime Minister and Pope of Rome Continue on their "Green Road"
1 min read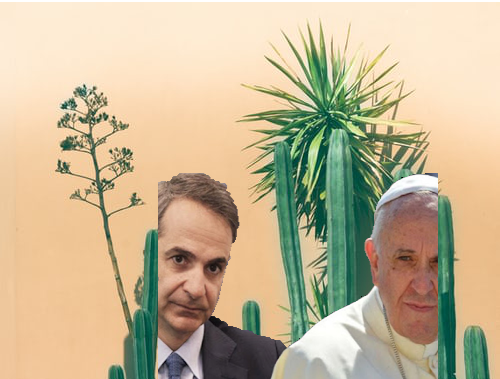 We all know that now ecology is the big matter for "church" leaders. It's as if they are no real church matters that need to be brought to the attention of the people of God and "so let's talk about ecology"!
Now the Prime Minister of Greece is calling the Pope on the phone (May 13, 2020) so that they can discuss ecology. "Knowing the special interest that Pope Francis and the Ecumenical Patriarch Bartholomew have for the environment, they discussed matters of its protection and the Prime Minister elaborated on the green agenda of his government which remains high on the list of priorities for Greece."
The prime minister went on by inviting the pope to Greece in 2021 during the celebrations of the 200 years of modern Greece (1821-2021) and to follow the "footsteps of the Apostle Paul".