ORTHODOX AND COPTS ARE ONE CHURCH, SAYS "PATRIARCH" OF ALEXANDRIA
1 min read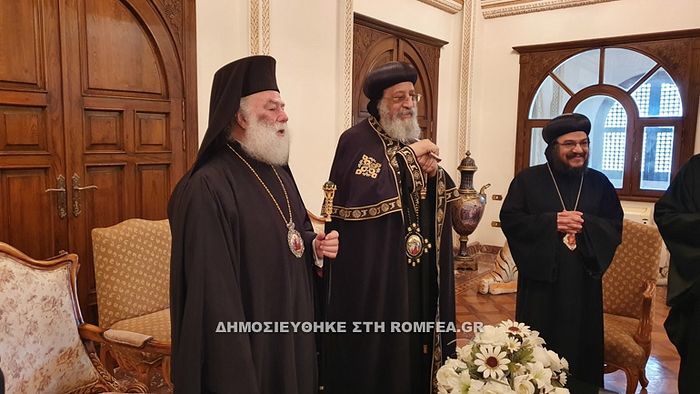 ORTHODOX AND COPTS ARE ONE CHURCH, SAYS PATRIARCH OF ALEXANDRIA
Alexandria, January 21, 2020
The site Rome's.gr reports: Despite the long-standing division, the Greek Orthodox Church of Alexandria and the Coptic Church of Alexandria are the same Church, Patriarch Theodoros of Alexandria believes.
The head of the Orthodox Church in Alexandria visited Patriarch Tawadros II, the head of the Coptic Church yesterday, January 20, at the headquarters of the Coptic Patriarchate in Alexandria to greet him and congratulate him with the feast of Theophany, celebrated the day before, reports Romfea.
Referring to the Alexandrian Patriarchate's missionary activity throughout Africa, Pat. Theodoros told the Coptic Patriarch: "Our Churches are one Church, headed by Jesus Christ."
"Greece and Egypt are fighting for peace in Libya and I know that you are praying because you have a flock there and the soil is watered with the blood of the martyrs of the Coptic Church and this blood is crying out for freedom and peace," the Alexandrian primate continued.
Thanking Pat. Theodoros for his fraternal greeting, Pat. Tawadros said in turn: "Every time we meet, I feel inner joy. Your presence and your words fill us all with blissful feelings. I monitor and admire your ministry in all African countries, especially in the fields of education and nursing, and in all areas of caring for those who are suffering. We have the same name, we work in the same field, and we are children of the holy Mark the Evangelist."