Church: It's Supposed to be Fun, Isn't It?
2 min read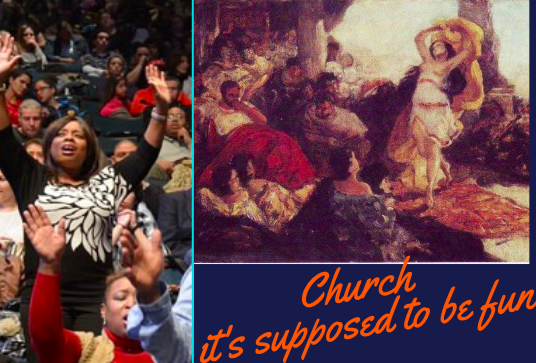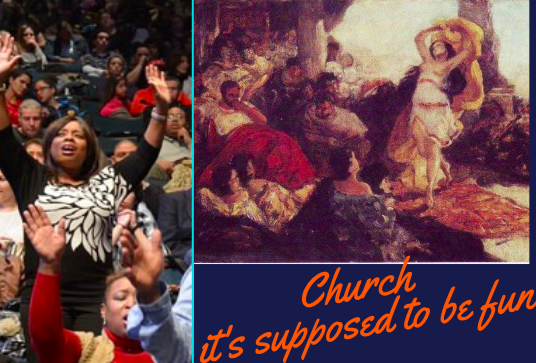 Today, our Holy Church celebrates the Beheading of the Holy Baptist and Forerunner John. A big splash was going on … a great party. It was Herod's birthday. Everyone was enjoying themselves Salome was dancing up a storm. Sounds fun but it has a very sad ending.
Christians are now programmed that attendance at church should be fun. You have to enjoy yourself. Enjoy what you hear. Take the promises being said. And if those promises are fulfilled we love it even more.
Church attendance though is a painful ordeal! Our services are long! Prayer is rough! Ask any monk about that one! Trying to keep your mind on the prayer is very difficult.
Some churches offer Herod's birthday party. It's fun! It's in step with the times. Sadly, the preacher today may promise earthly good things for following Christ. Or at least a peaceful life. But is that the Gospel's message?
Matthew 10:34 
The church is a battlefield. Here we pray hard and try to fight ourselves – our passions
And the worse thing is if the preacher's shallow promises of "a good life" are fulfilled. Just as the hymnographer says about Herod. It was wrong that he promised Salome in front of his guests, but it was so much worse that he fulfilled his promise and had the head of the Holy Forerunner John cut off. Whenever we take the wide and easy road then we are not following Christ who directs us to the narrow and full of tribulations road that leads to eternal life.