"Archbishop" Elpidophoros of America Wishes that Ramadan Will Bring People Together Around the Meaning of Life, the Hope of Eternity
1 min read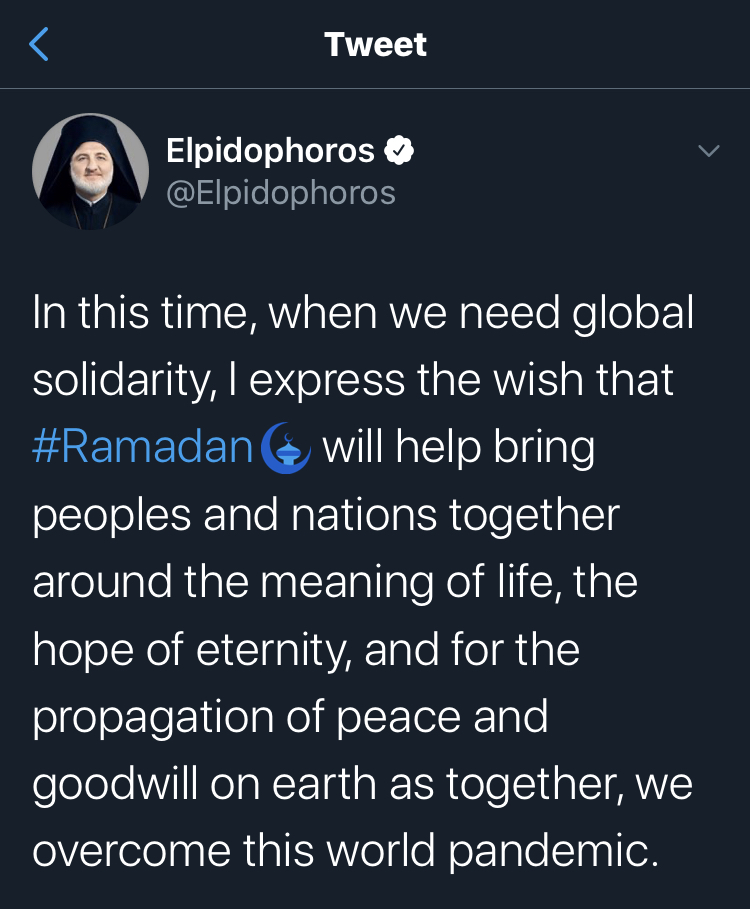 Isn't the meaning of life for a Christian to be with Christ? Is there hope of eternity without Christ? Did Christ not tell us,
""Go into all the world and preach the gospel to all creation. Whoever believes and is baptized will be saved, but whoever does not believe will be condemned."

Mark 16:15-16
What hope of eternity does "Archbishop" Elphidophoros forsee for himself with those who hold Ramadan?