Acts 1: 3-4 St. John Chrysostom
1 min read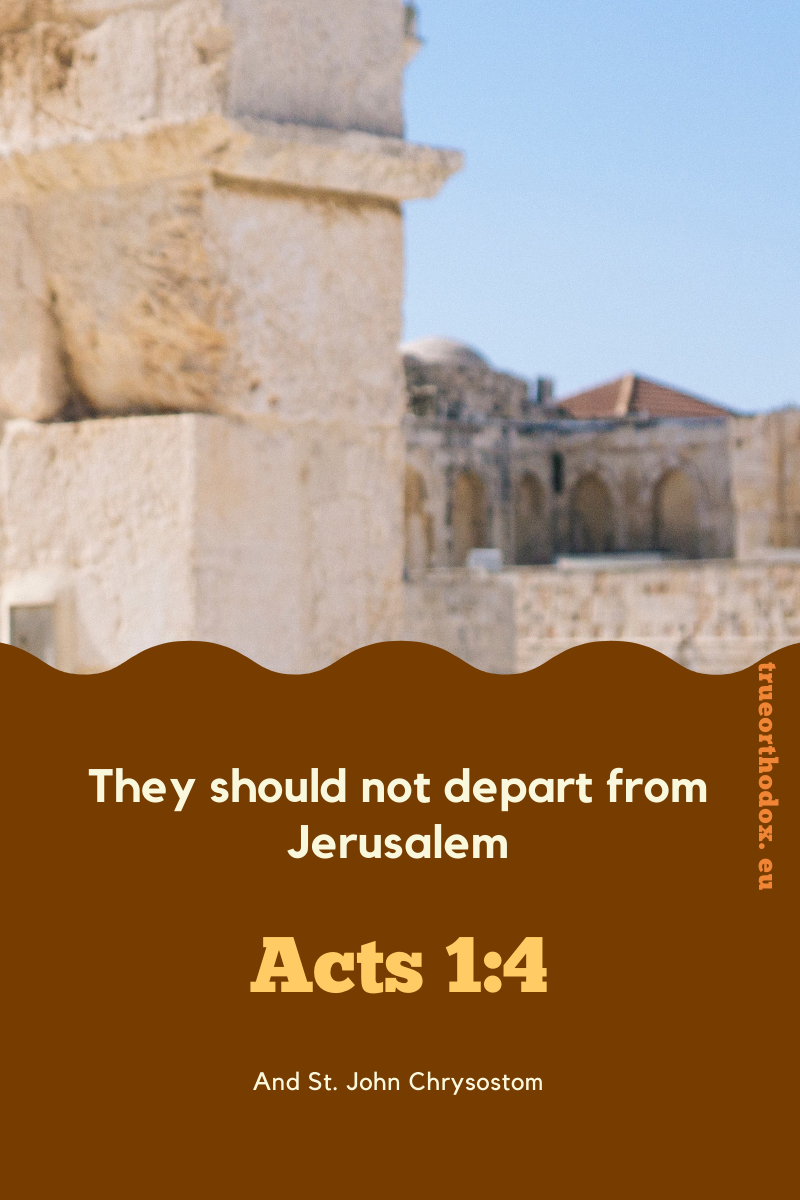 Acts 1:3 To whom also he showed himself alive after his passion by many infallible proofs, being seen of them forty days, and speaking of the things pertaining to the kingdom of God:
Saint John Chrysostom tells us " '…and speaking of the kingdom of God:' For, since the disciples both had been distressed and troubled at the things which already had taken place, and were about to go forth to encounter great difficulties, He recovered them by His discourses concerning the future."

And, being assembled together with them, commanded them that they should not depart from Jerusalem, but wait for the promise of the Father, which, said he, you have heard of me.

Acts 1:4
St. John Chrysostom continues, " 'should not depart from Jerusalem:' Why? Just as when soldiers are to charge a multitude, no one thinks of letting them issue forth until they have armed themselves, or as horses are not suffered to start from the barriers until they have got their charioteer; so Christ did not want them to appear in the field before the descent of the Spirit, that they might not be in a condition to be easily defeated and taken captive by the many. Nor was this the only reason, but also there were many in Jerusalem who should believe.