A Metropolitan of the Patriarchate of Constantinople Strives to Imitate the Emperor Theophilus
2 min read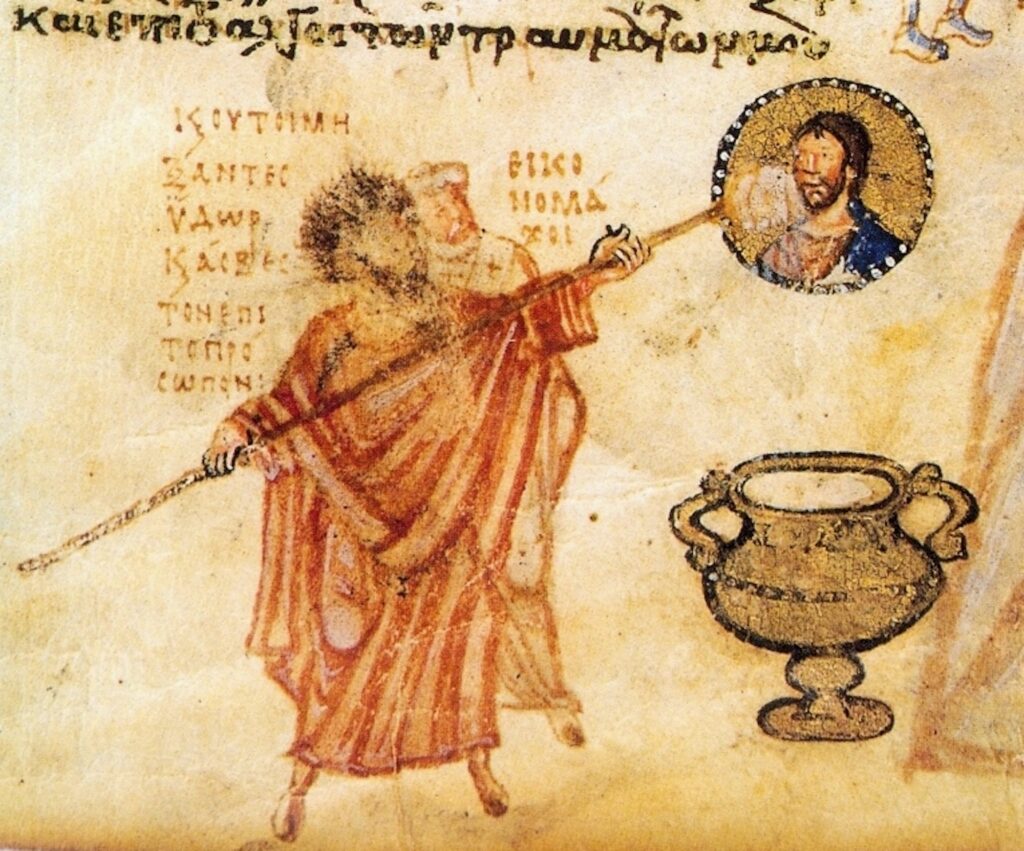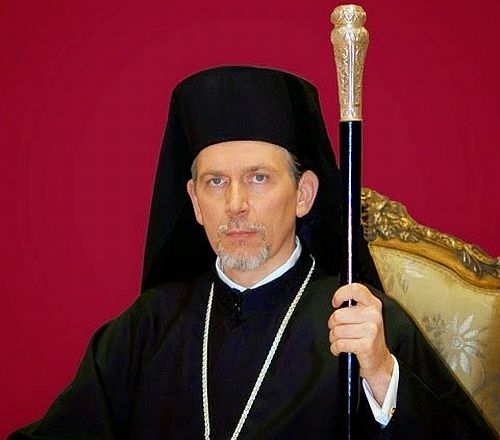 The newspaper "Orthodoxos Typos" informs us that the "Metropolitan" Cleopas (Stroggylis) of Sweden and All Scandinavia found an interesting solution for people who wonder if they should venerate icons during Covid days and if so how to do so – with or without a mask. The Metropolitan's solution? He removed the icons from his Cathedral of St. George Stockholm all together!
Yes, you read that correctly! The Metropolitan removed the icons from the church. Sources say he had planned the removal of icons and the pandemic helped him.
Christos Timoudas who is a resident of Sweden for the last 31 years and was a parish council member of the Cathedral of St. George of Stockholm for the years 2015-2017, states that "On the Sunday of Orthodoxy, which is the celebration of the return of the holy icons to the Holy Churches, we in Sweden are living instead the beginning of iconoclasm and the taking-down of icons".
Metropolitan Cleopas ordered the restoration of the church because it was as he said "filthy because it hadn't had maintenance from the time it was built 130 years ago".
The icons (which were mostly painted on Mount Athos) were taken down in the summer of 2020 to make way for the scaffolding. The restoration of the church finished one week before Christmas. In the 3 months that followed, the icons were never put back in place.
"The tearing apart of our Orthodox traditions began here in Scandinavia almost from the very arrival of Metropolitan Cleopas 7 years ago. He slowly transformed the Orthodox temple of St. George into a pretty hall where the multicultural society of Sweden (and the whole world for that matter) can meet without feeling awkward with the glances of the saints falling on them and the light of vigil lamps."
Metropolitan Cleopas speaking about the cathedral 4 years ago in one of his homilies said,
Our cathedral is a place of spiritual reference, exchange, and cohabitation in the multicultural society that we live in. It is a sacred place of prayer, meditation, and inter-orthodox, inter-christian, and inter-religious dialogue within the framework of otherness, differentness, in line with the Helleno-Christian and all-mankind ideals.

"Metropolitan" Cleopas of Sweden
These and many other such quotes can be found on the Facebook page of the above-mentioned "Metropolitan".
Four years ago, Cleopas removed the vigil lamps from the cathedral. When a parishioner asked why the lamps had been removed, the "Metropolitan" answered, "I'm in charge here!" The cathedral now has no oil anywhere in it.