What Protodeacon Prokopius Couldn't Do at Pascha.
2 min read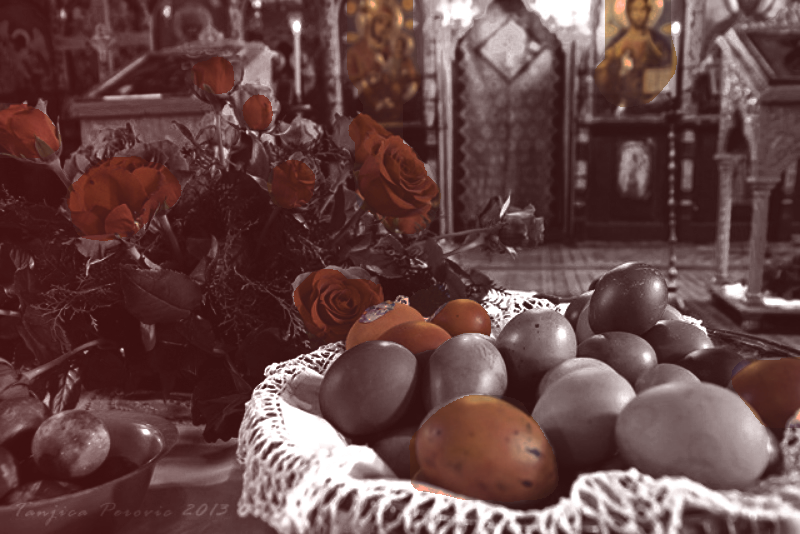 Protodeacon Procopius was the choir director in the village of Kamyshinka, Bystro-Istoksky uyezd, Altai district, Siberia, and also served as a deacon in the Alexandrovskaya church in Biisk.
At the end of 1928 or the beginning of 1929, he was arrested in Biisk and taken to the local police station. There they demanded that he renounce God, torturing him by dipping him through a hole in the ice of the river Bii. Then they threw him into a special punishment cell called the "secretka", in which he could only stand. He was terribly beaten and tortured.
Then he was transferred to the prison in Narym, where his wife Ekaterina came to visit him. She had been allowed a meeting only on the condition that she tried to persuade her husband to renounce Christ and work on Pascha.
On seeing him she hardly recognized him – he was completely covered in wounds. To the question of why he refused to work at Pascha, Fr. Procopius replied: "Immediately when I lift my axe, I see the Savior Himself lying in front of me. How can I cut Him?" And he went on: "When I went out of the gates to work at Pascha, I saw the Risen Christ and the Mother of God in great radiance, and He cried: 'Christ is risen!'"
After that, they immediately took hold of him and cast him into the "secretka". When his wife said that he should renounce God only in words and not forget Him in his heart, he replied: "Get thee behind me, Satan, and do not tempt me!"
As they were driving all the clergy into exile under convoy, Fr. Procopius raised his arms and gazing at the sky, sang: "Christ is risen!". He was immediately taken out of the formation and shot.
source: https://catacombhistory.blogspot.com/2020/04/the-paschal-triumph-of-st-procopius-1929.html