Reservations are now available for our 2023 Holy Land Pilgrimage!
3 min read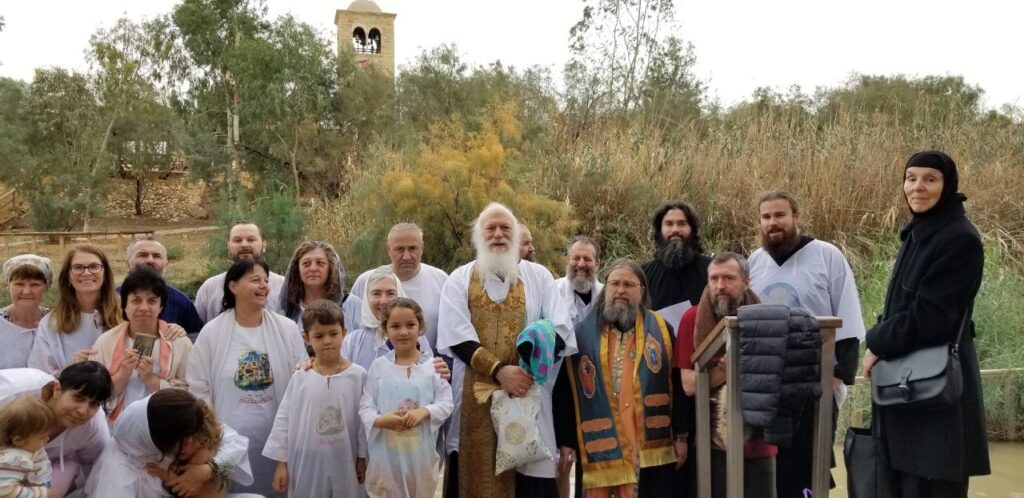 Christ is risen!
The program for the 2023 RTOC Western European Diocese Holy Land Pilgrimage is now finalised, and reservations are now available. Please see the PDF pamphlet below for the full 11 day program. This year's pilgrimage will be one extra day than the 10-day 2022 Pilgrimage.
Some important things to note are:
1. We're arriving and checking into the hotel on October 23rd, and leaving on November 2nd.
2. On these pilgrimages, we all book our flights from our respective countries to arrive at Tel Aviv at around the same time on the date of check-in, then we all board a private bus to travel to the hotel together. This year the private bus will be leaving the airport for the hotel at around 3pm on October 23rd, so please book arriving flights that will arrive early enough for you to clear arrivals and catch the bus at this time. Likewise, please book your departing flight from Tel Aviv to depart after 4pm. If you can't find flights matching these times please let us know as soon as you can. And run your flight options past us before you book any flights.
3. The total cost for the tour is 1000 Euros per person. This includes all accommodation, transport, entrance fees, and other fees to do everything listed on the program. It also includes daily breakfast and dinner at the hotel. The cost of your flights isn't included, nor is any food that you might want to buy between breakfast and dinner. People generally buy snacks on the road on these pilgrimages rather than sitting down for lunchtime meals because we're eating two full meals a day at the hotel.
4. You need to have at least six months remaining on your passport to enter Israel.
5. Keep track of the entry requirements for Israel, as they may change. At the moment, you don't need to be vaccinated, or take a covid test to enter the country. Currently there is no need to fill out any special online arrival forms. You can bookmark https://corona.health.gov.il/en/abroad/arriving-by-air/ to monitor for any changes to Israel's entrance requirements.
6. Every non-Israeli citizen who enterts Israel requires "a health insurance policy with coverage for the treatment of Covid-19 virus" for the duration of their stay. Last year most of our pilgrims purchased travel insurance policies with covid coverage, but if you would prefer to buy (perhaps cheaper but harder to find) medical/health insurance with covid coverage that is perfectly fine.
7. Even though Israel doesn't currently have vaccine or covid test requirements, your airlines and connecting airports might. So look into that.
8. We may visit the pilgrimage sights in a different order, and on different days than is listed on the program. It might make sense to shuffle things when we are there, depending on crowds, changes to opening hours, etc.
Please use the Contact Us form below for inquiries and reservation requests. If you've tried contacting us in the past on this website and didn't receive a response please try again, as there may have been an error causing some messages not to be delivered which has since been fixed.
We really hope as many of you as possible can join us. Bishop Philaretos and the Fathers from our monastery will be on the pilgrimage, along with other RTOC clergy.